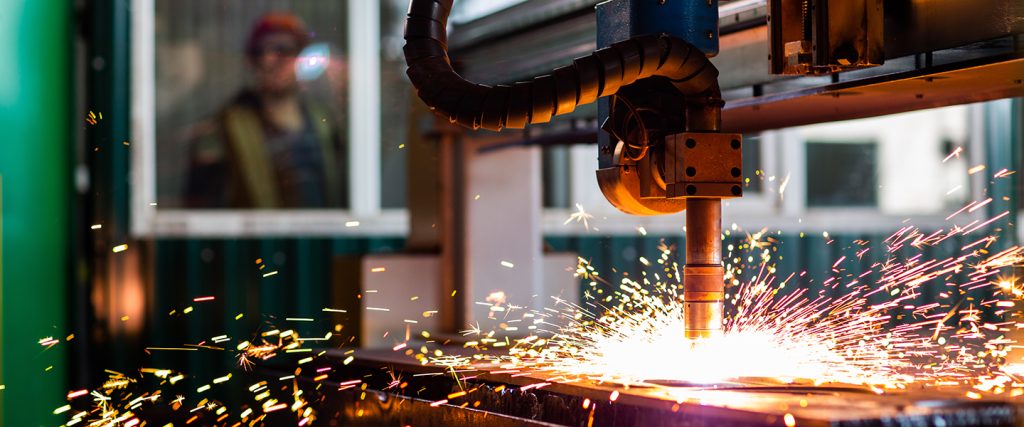 R & M Engineering offers cost-effective CNC plasma cutting solutions whether you need a single part, batch of prototypes, or a production order.
Plasma cutting is a method of cutting through steel with a plasma torch. In this process, an inert gas is blown at high speed out of a nozzle; at the same time an electrical arc is formed through that gas from the nozzle to the surface being cut, turning some of that gas to plasma.
The plasma melts the metal being cut, also blowing molten metal away from the cut.
Being a full CNC controlled machine, the cutting method maintains a high level of accuracy to and repeatability throughout the production cycle.
Our Promach machine features the professional-grade Hypertherm Powermax105 SYNC plasma cutter which is the latest generation of plasma units providing world-class cutting speed with exceptionally high results.
We can cut carbon/mild steel, aluminum & stainless steel up to a maximum thickness of 32mm with a cutting table that can accommodate a large sheet size up to 3000 x 1500mm.
Architectural profiles

Large industrial parts

Profile cutting

Blank preparation

Custom parts and prototypes

Engineering parts and prototypes
Advantages of Plasma Cutting
Scalability
Depending on your needs, order as little as a single prototype up to a bulk-run of production parts.
More Versatility
Plasma cutting can be performed on diverse types of metal. It uses an electric arc to cut any conductive metal like steel, iron, aluminum, stainless steel and other durable materials.
Faster Cuts
If you compare the cutting speed of a plasma cutter with any cutting tools, you'll find a plasma cutter is the winner since it's a time saver and a lot easier than other cutting equipment.
Precision Cut Quality
Precision or accurate cutting is one of the major advantages of a plasma cutter, especially when it comes to cutting different shapes or angles with sheet metal.
Lower Price
Plasma can cut things faster and with less waste. This means the price comes down for the end user so it's a more cost-effective process than other cutting methods.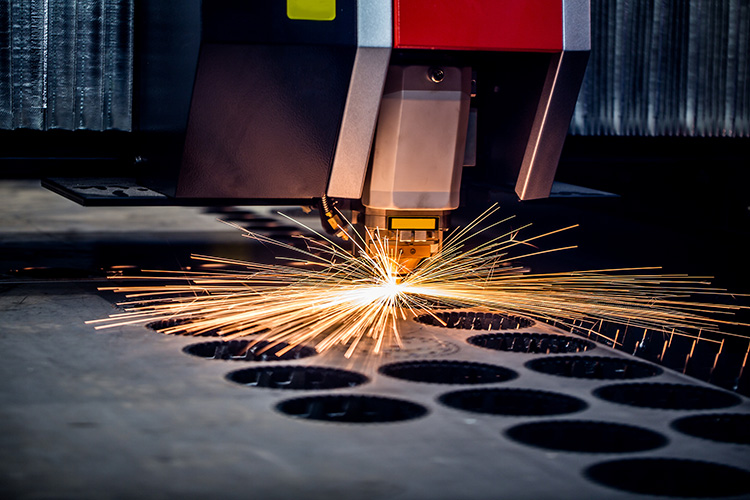 Contact us today, our team of estimators and production facilitators are ready to help get your parts into production.